Me, my fiancee and Tunç visited Hungary between 4-12 April and guided and hosted by dear friend Viktoria..
We participated PARENG2009 in Pecs and presented our paper, attended lectures and tasted the wines of Villany..
Spent an enjoyable night with these French guys..
We returned back to Budapest and continue sightseeing..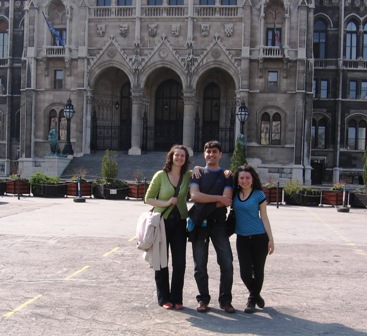 Finally, wedding proposal like in our dreams; beautiful scenary of Budapest in the night, good meal, fiddlers, flowers and the ring.